How to Fall in Love – NEW Video Training
Dec 10, 2022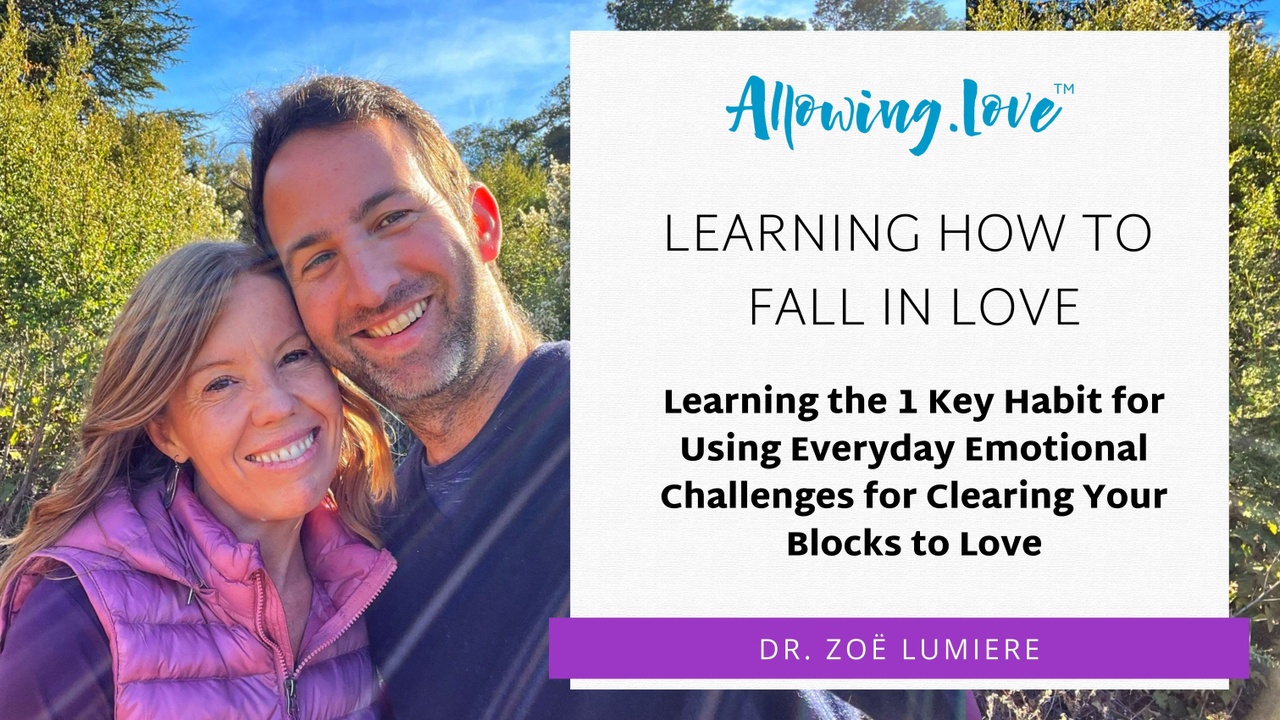 In September we facilitated the workshop: 'Learning How to Fall in Love'.
We have just turned into into an On Demand Video Training.
In this 2-Hour Class we dive deeply into the core experience that is able to clear our blocks to Love in all forms, including:
Romantic Love
Life Partnership Love
A Career where we get to Do What We Love
Simply living a life that we authentically Love
This core experience is FEELING for HEALING.
It's allowing our feelings to show us what we need to let go of, and what within us is needing Love... is needing Our Love.
This world, through it's mental and 'more masculine' lens of mindset, self-esteem, self-criticism... often shows us how to create our lives through the mind (ego): through thinking and controlling our beliefs and headspace.
And this can work in business. But it doesn't work for Love.
And I get it.
We don't want to feel...We want to be in control.
We don't want to be feel weak and less...We want to feel strong and powerful.
But I'm suggesting to you, and to the entire world... that if we want the depths and the majesty of the Love that we seek... we need to allow, embrace and make space for our human feelings... and our human vulnerability. Maybe our moments and patterns of weakness... are they keys to our Greatest Gifts... and the key to Love.
For the month of December this Video Training is only $7 with Code LOVEMASS
Get ready to learn:
Why feeling for healing might be the missing piece that's holding you back from falling more into Love in all areas of your life
The magic phrase that might help you feel again (and it's NOT what you're expecting – this is NEW)
How to feel for healing
How NOT to feel just to recycle and reuse emotion
How to support yourself as you learn to more fully let go... and allow Love, healing and expansion.
Receive Your
Allowing.Love™ Weekly Support
via Email
We will never sell your information, for any reason.